FAST SERVICE AND AFFORDABLE PRICE SMOG CHECK
Smog Test $29.75 + State Certificate fee $8.

25
No Extra Fee for Out-of-State Vehicles.
© 2022 Website I Express I Smog I Station
Electronically Transmit Smog Check Certificate to The Department of Motor Vehicles.
No Extra Fee for Star Directed Vehicles.
Smog Check Coupon for 2000 Year-model and Newer All Make & Model Vehicles.
Smog Check Coupon for 1999 and Older All Make & Model Vehicles.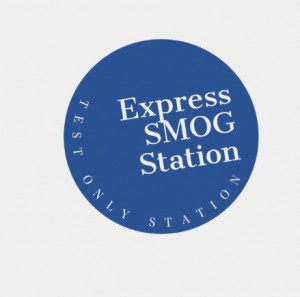 Auto Emissions Inspection STAR Certified Smog Check Test Only Station.
Coupon Not Valid During Or After Test.
Original Smog Test Price $49.75

Coupon Expires: 01/31/2023
WWW.XPRESSMOG.COM
Smog Check Coupon is for 2000 and Newer Year-model Cars, Light-duty pick-up Trucks, SUVs, and Minivans.
ADDRESS:
1199 San Pablo Avenue
Berkeley CA, 94706
Phone: 510-525-8600
We do smog check inspection certifications for the D.M.V
Vehicle Registration Renewal Smog Check

Vehicle Registration Renewal Star Smog Check

Change of Ownership Vehicle Smog Check

Out of State Vehicles Smog Check

DMV Registration Smog Check

Hybrid Vehicles Smog Check

Diesel Vehicles Smog Check
STAR Smog Check Certification
Located at San Pablo Avenue and Harrison Street near the City of Albany and Berkeley.
MON-TO-SAT 9AM TO 5PM
FRIDAY 9AM TO 1PM